A letter from Summerbird
Look what I got in the mail today: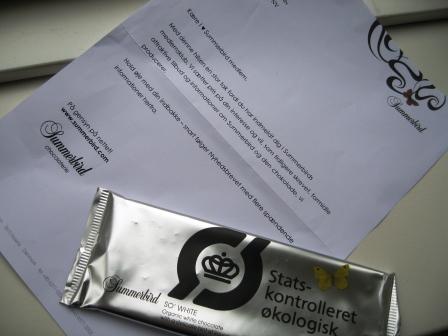 Surprise!
I totally forgot I had signed up for a newsletter with them. I did that ages ago. Nice to get a little confirming letter WITH chocolate from this Danish chocolaterie.. ;o)
Now I know what the girls and I are having for dessert tonight, when we're watching "Once upon a time in the West"!