Beware – I am swatching!
I HATE swatching! Usually I just don't. That results in mistakes or faults which I then repair in a not so elegant way, or in frogging large parts of projects – which could have been avoided if I had taken the time and effort to swatch. I'm simply too impatient to knit a swatch, I would rather spend my time and energy knitting the real project.
But this time I am very consciously knitting a swatch. I have decided I want to design a sweater – and I have lots and lots of ideas. For it to be just a bit easier to write the pattern, I have to make a swatch on which I can base my measurements and strategies.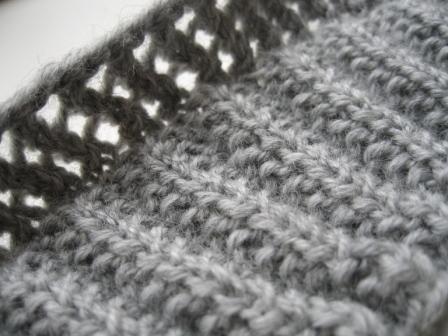 DROPS/Garnstudio is having a supersale this month; 30% off all their yarn. I have bought more than enough to make my my-design-sweater, and I can't wait to get started!
Now let's see how long this is going to take.. ;o)