Dubai 1.1
I love brunches. And I often go brunching with my friends, or make brunch myself – I know that Denmark (Copenhagen in particular) is a very brunch-loving country, it is possible to have brunch many places at all days of the week.
In Dubai, there is such a thing as a Friday Brunch. Friday is the Sunday in muslim countries, so brunching really makes place for that weekend feeling. We went to brunch at Madinat Jumeirah – a huge luxurious hotel at the beach. This brunch is famous, as it is a brunch with buffets spread over 3 or 4 different restaurants. AND, if I tell you it's big, you can't imagine HOW big it is! It's just HUGE. Food from all the countries in the world, and cooks to serve it all. The hotel is big and impressive, but after you've been feasting at that brunch for 3 hours, you find the rest of the hotel a bit dull in comparison!
Photos to illustrate (click to enlarge):
And a little video:
It's also expensive. But hey, it was SO worth the experience!!
The afternoon went with chilling in the garden.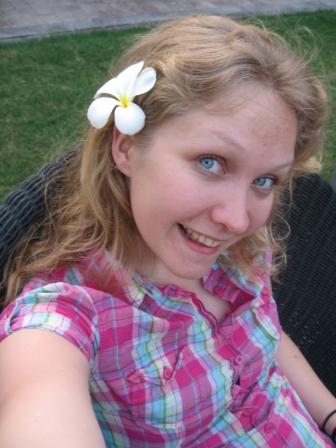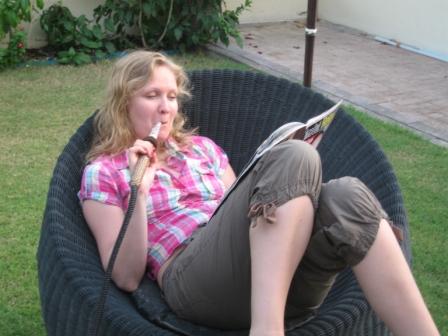 Friday evening, we were invited to a party in the desert (far far away from the city – you could only see a lot of lights at the horizon – and of course lots of stars above!).
In the desert, cars get stuck in the sand. Luckily there were lots of strong men to help get them pushed free again..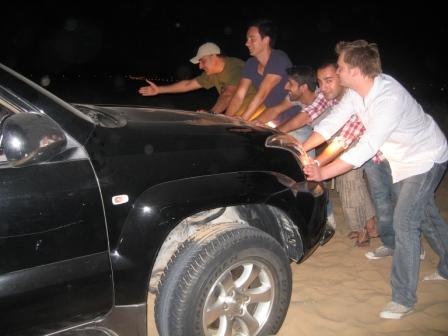 It was actually the perfect temperature, but I think I must've had a cold coming, 'cause I got a bit sick during the evening.. That lasted on to Saturday as well. And no, it was not a hangover!!