Dubai 2.3: Amiras in Abu Dhabi
Yesterday I had a very wonderful day with the knitting girls from Abu Dhabi. I drove there with Melissa, one of the Dubai girls, and we arrived just about when the meeting started. We had so much fun, time was flying by admiring yarn and projects and such, and there were a lot of people! We finished the day by eating pizza/pasta with Hala and Monica before we drove back to Dubai, very tired.
Some highlights: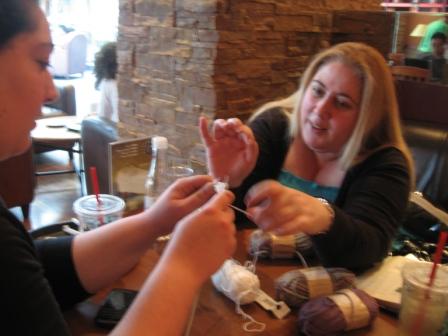 Hala teaching Hala (Rama's sister) how to knit.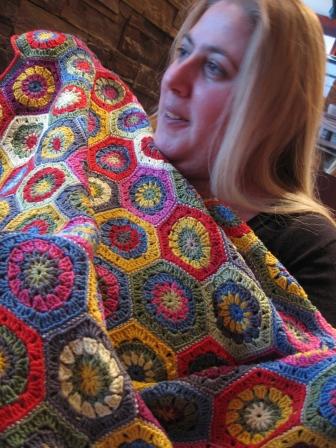 Hala trying on Saritha's blanket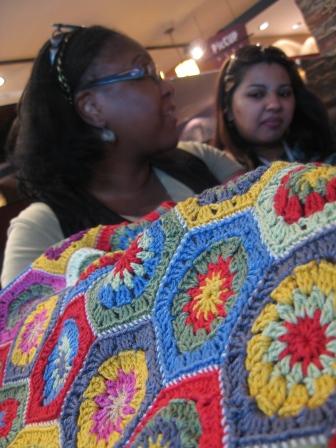 Kundi and Melissa are asking Saritha questions about her beautiful blanket while admiring it.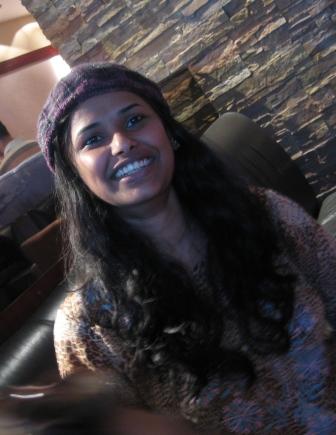 Beautiful Saritha modelling Hala's latest beret. It suits her perfectly!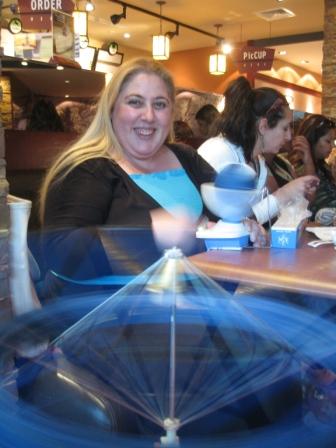 Hala with her blue swift and ball winder, winding my blue Malabrigo sock into a ball.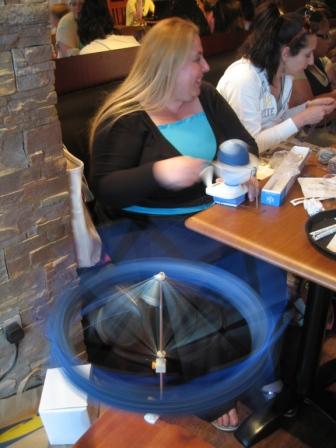 Look, you can do it without even looking!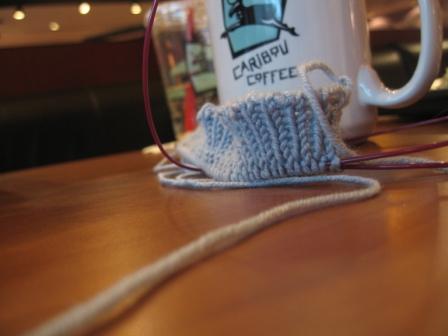 The very beginning of my beret – the second attempt to do a tubular cast on, which I found was fine until I had worked about 3cm of the rib and decided to frog it again. This just has to be the most wonderful beret ever, as I am struggling this much to get started with it!
Oh, and look how the colors of the yarn match the Caribou Coffee logo? ;o) Entirely on purpose, of course!

Sweet Abu Dhabi knitters, thank you for a lovely day! It was quite a drive getting there, but it was sooo worth it!