For the love of (Sea) Silk
Waaaay back when I was kind of a noob on Ravelry and participated in one of my first swaps, I wished for a skein of Handmaiden Sea Silk – and was so lucky to get it (colorway: Ocean). That was in April 2010, and that skein sat in my stash for a little while, waiting for the perfect pattern.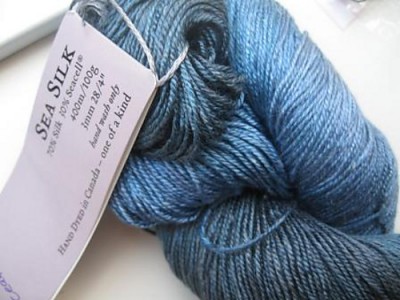 I started to knit a lace scarf/stole, with a leafy pattern. It seemed complicated for me back then, and really I only made it because I thought the yarn needed something exquisite, which lace kind of is.
However, knowing I would never really wear it, I kind of halted in my tracks and the project went into hibernation for a long while.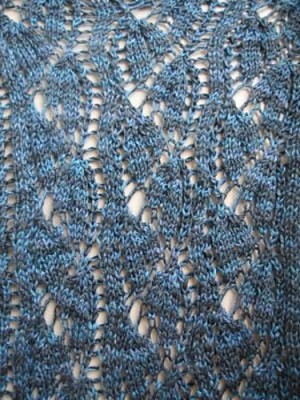 Now I finally found the perfect project!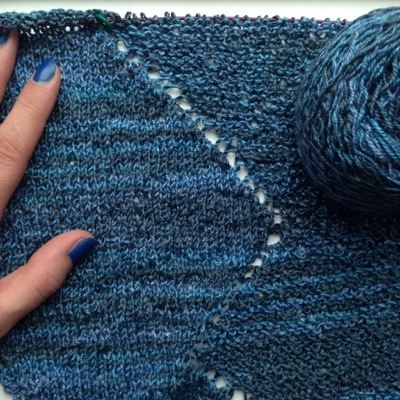 Meet Deviate – a shawl by Lisa Mutch of Northbound Knitting.
This shawl is so fun to do – and the yarn is so yummy to work with. So yummy, that I'm going to use it for a test knit of another shawl as well: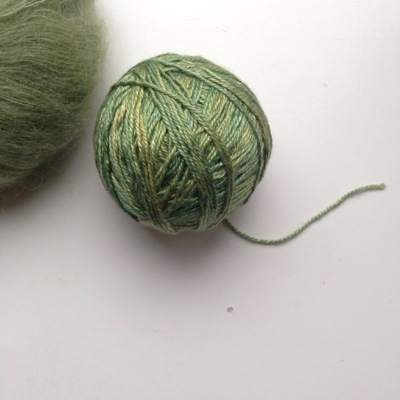 Handmaiden SeaSilk in the colorway Jade. I'm pairing it up with some Drops Kid-Silk for this shawl, designed by Sylvie Polo. Can't wait to see how that will turn out!