iPod Nano Cozy 2
I just released design #2 of the iPod Nano Cozy: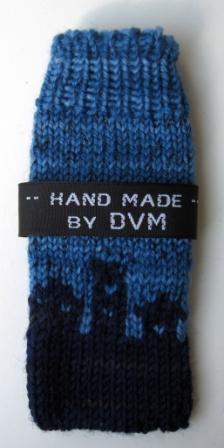 A stranded colorwork cozy featuring a skyline. This one was ordered specifically by my friend Julie, and she even got the stars she wished for! The stars are only visible when the cozy is moved a bit, as the effect is achieved by adding a strand of Drops Glitter when working the sky.
You can see and download the pattern on Ravelry or download it directly.