My rainbow
Some weeks ago I finally finished my rainbow scarf. And today I finally took some pics of it, for you to see: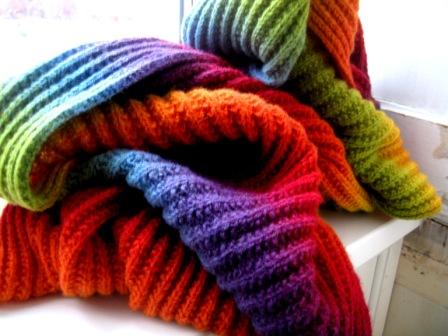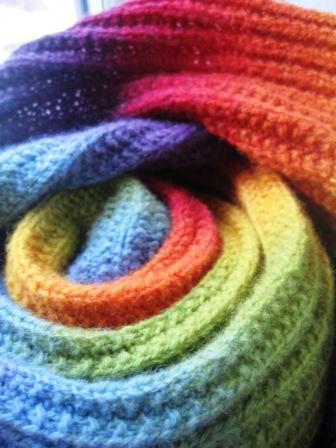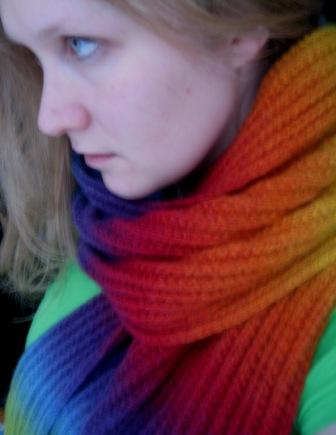 It gives a colorful splash in these dark winter days – though the light is soon coming again. In the meantime I'll enjoy my lovely colors and their warmth!
Measurements: 40-80cm by appr. 200cm
Weight: 417 grams (3 skeins of Kauni EQ)
Time it took me to finish it: about 2½ months (I don't remember the exact start date)
Notes: Simple pattern: Uneven no. of stitches (151), K2,P2 all along.. And start the next round that way too. Result: German rib pattern, also called 'mistaken' rib.