MYB swap August 2010
As I love presents, and even more love the unwrapping part, I chose to start a European MYB (Magic Yarn Ball) swap group. And, if I may say so myself, so far it has been a huge success!
Today I picked up the package from my swap partner: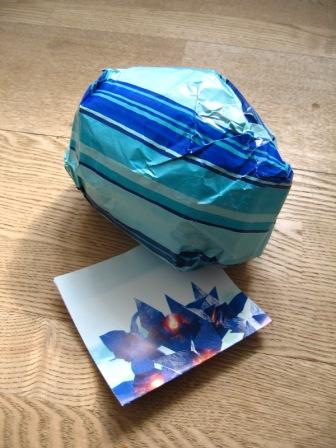 Underneath the wrapping, this was hiding: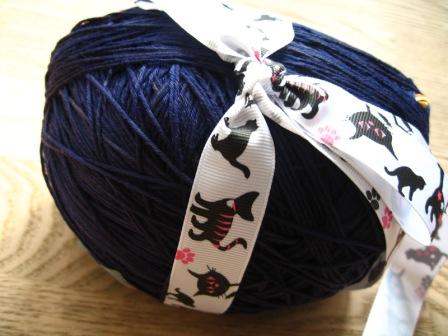 Unwrapping began (me thinking "Mmmm, the smell of Wollmeise!"), and it turned out I was right, within some time a Wollmeise yarn label reveiled itself! Wollmeise Twin, color My old blue jeans. Furthermore, a lot of little packages fell out while unwrapping: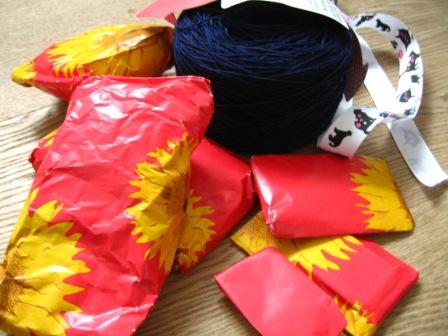 I loved that! How could my partner know that I love unwrapping so much? ;o)
Unwrapping all those little gifts, these lovely things turned up: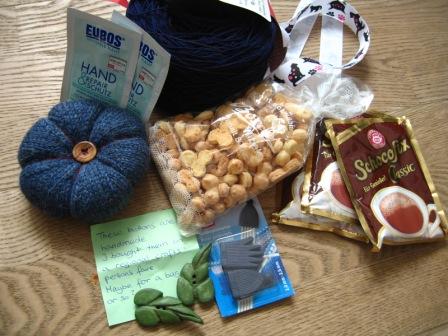 Contents:
hot chocolate mix,
hand lotion,
needle point protecters for DPNs,
two really nice handmade buttons,
a lovely pin cushion (hand made by you, Petra?),
and some very very interesting German Wibele, little sweet biscuits, that are very yummie!
I love all these things, thank you Petra! Swapping is fun – MYB swapping is even more fun ;o)