New design: My Favorite Color
Hey – I'm a real knitwear designer now!
At least I'd like to think so ;)
Today, the Deep Fall issue of Knitty (the first ever and very popular internet knitting magazine) went live. It went live with my cardigan design in it!! I couldn't believe it when I got the email from Amy saying they had chosen my design. I had thought I'd just want to try to submit it, and was prepared to be rejected. But look – here it is!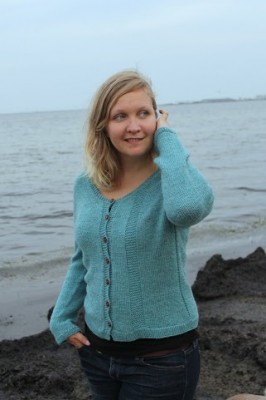 It's called "My Favorite Color", because I loved the color of the yarn big time. I wanted it to become the perfect project, and disliking raglan sleeves + loving set in sleeves & top-down construction with the least amount of finishing, I chose to use the contiguous method for the sleeves. To make sure I didn't get bored (yes, that happens! ;)), I added some garter stitch details to the cardigan. And the buttons – I know it's very classic – are dark red, of wood, from a shop in Scotland.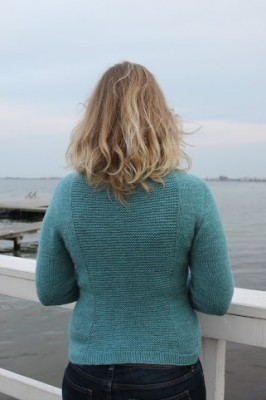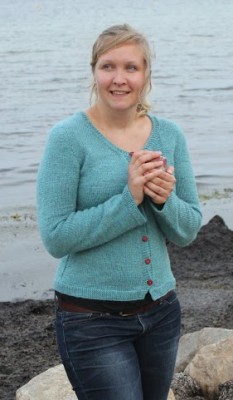 Taking pics was fun, and I had the most knowledgable photographer with me. She's a knitter herself, and she knows what is appreciated in a pattern – which details to capture, which poses show off the details best. It's not very obvious, but the photography session happened on a very hot summer evening, so I was sweating big time and hoped I could keep bare feet throughout the session, just to have an outlet for some body heat ;)
I hope you like my cardigan as much as I do!
Find it here:
My Favorite Color pattern page on Ravelry
My Favorite Color pattern on Knitty.com