Oh happy knitting day
[en]My Noro yarn finally arrived! 5 skeins of wonderfully colored yarn: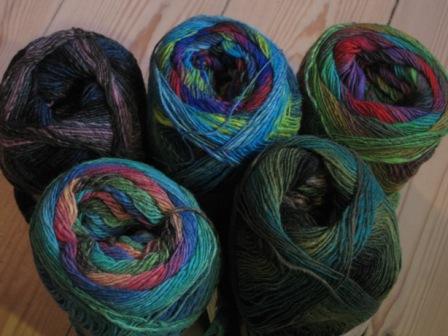 I can't wait to start a project with it – I almost want to put every other project I'm working on aside for this! At the same time, for Christmas I got the beginners KnitPicks interchangeable needle set (that is, I got the money for it, I actually bought it myself today). Lovely metal needles with interchangeable wires!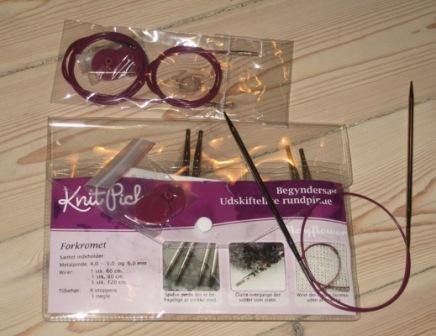 I can't wait to start on the project I've been thinking about for some months now, the Wisteria sweater from Twist collective (see it here on Ravelry if you have an account there). So little time, so many lovely projects to start on.. :o)[/en]