Pre B-day celebration
My birthday is coming up. And now I take every excuse to bake a cake, as the wedding cake project did so well.. So, when my girls and I planned a girls night with chatter and good stuff, and I realized it would be the last time we could all be gathered until past mid June, I decided to bake a cake as a pre b-day cake.
My creativity was gone when I came to the decorating (very odd!), so I decided just to clatter the cake with dots and the obligatory royal icing. Actually, the result was stunning!
So here it is, my polka dot cake: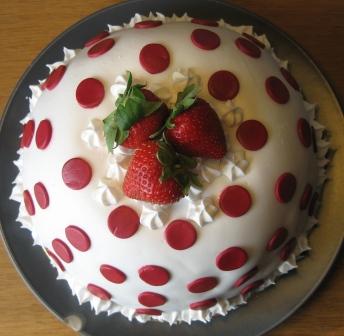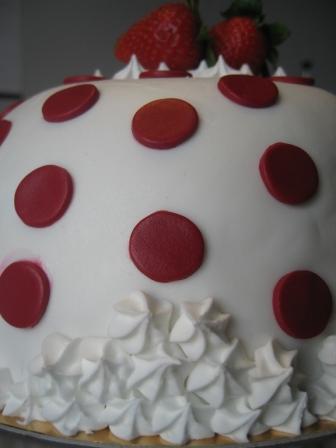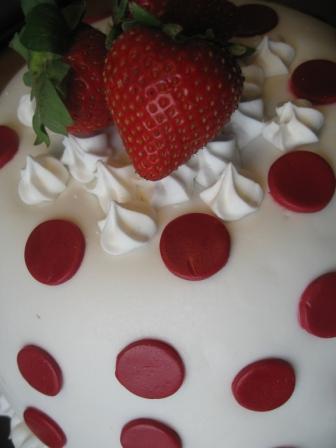 Cake facts:
3 cake layers of the classic kind, recipe from Kagekonen.com
One layer of neutral fromage with chestnut spread – really really yummie!
One layer of neutral fromage with a filling of fresh blueberries and pieces of dark chocolate
Some neutral buttercream, and of course white fondant
Put together in a bowl, so it was round (I was originally thinking of the princess' dress cake idea – but do you know how much a barbie doll costs these days?!)
The girls gave me some lovely b-day presents: A necklace with a heart-shaped medallion (in which we are going to put pictures of them, oh yes!) and a gift card for a look in the cockpit of a plane (where I am allowed to press every button! Woot!). I love those women, they know exactly what I like!