Presenting: The iPod Nano Cozy.
I have just published my very first very own knitdesign!
I have been working on it some time, mostly because I just can't decide what to include, I have sooo many ideas.. So I ended up deciding that I will publish the pattern as a series: A basic iPod Nano Cozy with various modifications.
May I present, the stack of cozies I have already made so far: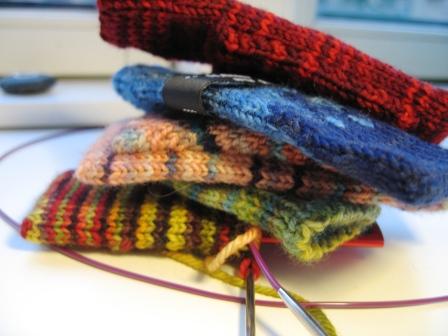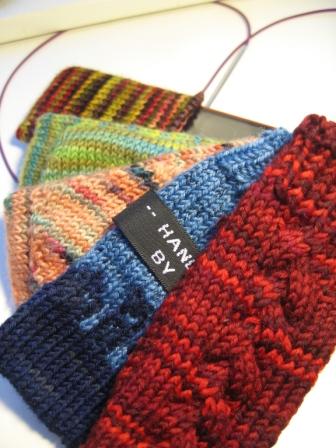 With the release of the basic cozy I have also included the additional pattern for the pouch worked from side to side: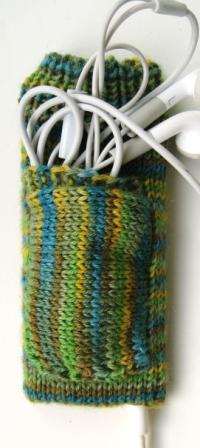 The pattern is free.
Log in to Ravelry.com to see the pattern page, or use the direct download now-link (works also if you are not a Ravelry member)!