Pwacking
I'm very very close to being off to the warm south again. So I'm packing: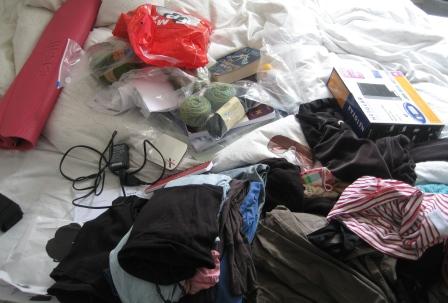 AND, at the same time, working on that thesis of mine: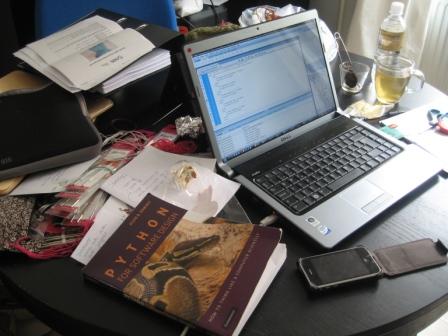 I'm finally getting somewhere. Nice feeling, and hoping the motivation stays for a while!
No working without fun, though. I'm working on those really expensive socks, they just have to be perfect. And I finally found the right pattern for the lovely yarn. I've modified the pattern so much by now that I am actually only using (part of) the stitch pattern from the original pattern; apart from that, I have worked a Judy's Magic Cast-on toe and a boomerang heel. More on that heel to come – it is so much nicer than the W&T heel, and easier to work!
Friday I had a short but wonderful video call with the girls in Dubai, as we were casting on our KAL. I am knitting the Selbu Modern (Ravel it!), which has to be done in 2 weeks (that is the KAL deadline – fortunately we have all chosen fairly small projects, so that shouldn't be a problem!).