Scotland 2.0
I have just returned from my second trip to Scotland! A little over a year ago I went there for a long weekend with some of my best friends, as two of them were studying there for a semester. Since then, they of course have gotten boyfriends over there, so now they are practically living there at least half of the time!
So, Julie and I went to visit them again.
We had only few wishes for the trip: We wanted to see some real castles, I wanted to find some yarn, and of course we wanted to have loads of fun with our girls, shop and drink Strongbow.
Day 1
Our flight to Edinburgh! We had booked a flight with a stop in London Heathrow. We didn't mind, as my recent trip to Dubai had caused a lot of catching up to do, so we actually spent the trip chatting (from 6.15am to 2pm!). We had rented a car, so we went to get that immediately, having much fun trying to find the way to our friends' house, all the while concentrating to stay at the left side of the road!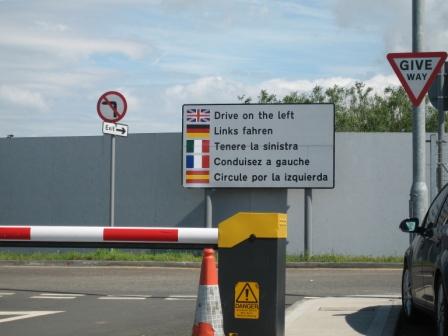 Day 2
We went to see a castle: Linlithgow, a beautiful palace just outside Edinburgh.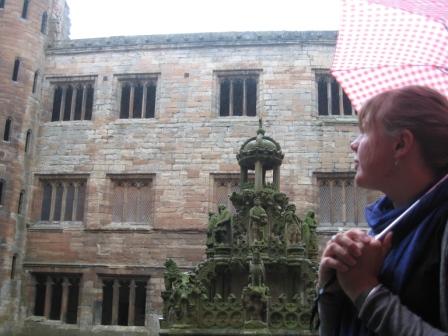 The evening went fast with a Spanish night, drinking Sangria and eating Tapas.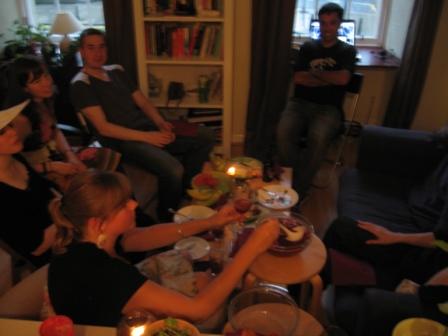 Day 3
To make good use of our car, we agreed to bring Eric, one of the whiskey guys, to Lochearnhead where he was supposed to meet a friend. On the way we stopped at Doune Castle, where Monty Python and the Holy Grail is filmed. Beautiful place – and the view from the roof is AMAZING!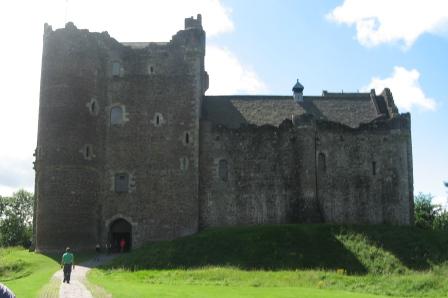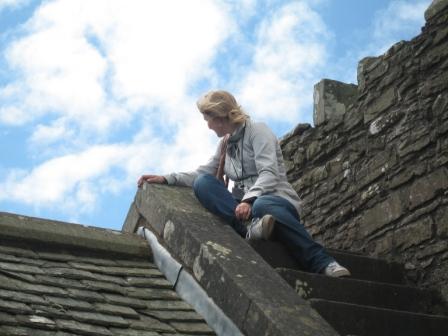 At Lochearnhead we picknicked in the sun and went to feel the temperature of the Loch, followed by a short trip to the beautiful waterfalls at Killin. It's almost like being in Norway!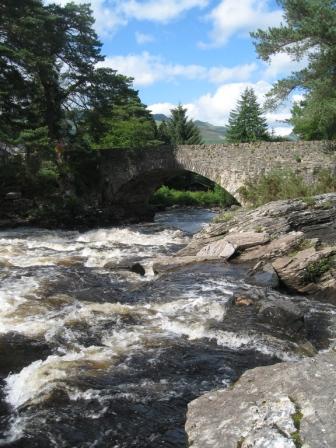 Day 4
As the tourists we are, we went to see Rosslyn Chapel. That one from The Davinci Code, yes. It's tiny, and it's expensive to get in, but it's worth all the money and hassle. We heard half an hour of tales and explanations, and the chapel is so much more cool when you know its true history. Even though it is under renovation for the next many years, it still is worth it.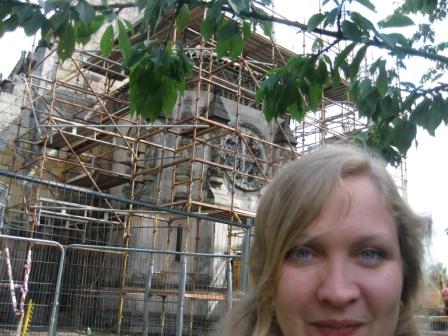 Day 5
Shopping day! We were 3 girls deciding to go shopping – and, clever as we are, we just split up! I went on a search for yarn. I didn't really find anything I wanted to bring home with me, except from some skeins from the John Lewis department store.
Lunch break was held at Elephant House (where J.K. Rowling wrote Harry Potter, they say). In the evening we walked the Leith Walk (famous whiskey-thing), and had our dinner at The King's Wark, the best pub meal I have had, EVER! Oh yes, must note here that I actually had that deep fried Mars bar of which I have been talking ever since the last time I went to Edinburgh. It tastes just like a warm Mars bar, with a little dough around it. Nothing special, but I had to try it!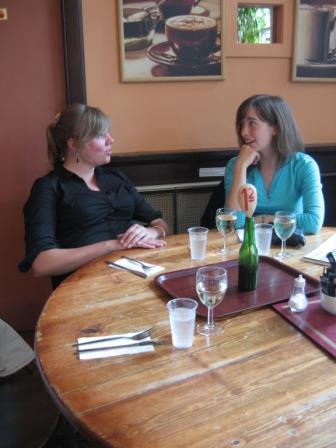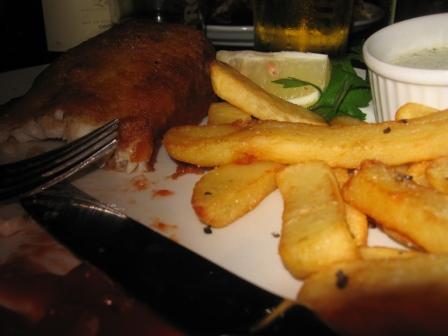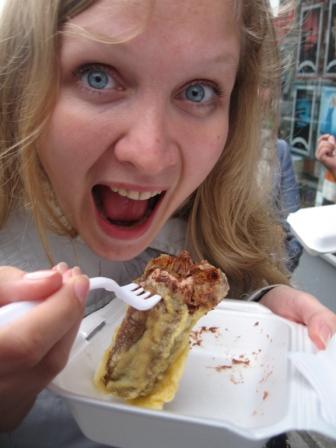 Day 6
Julie and I baked castle cake. And we played tennis in the evening – for which that cake was a very good energizer!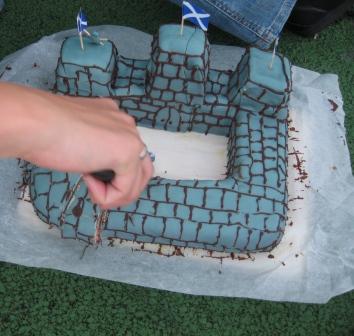 Day 7
All four of us took a trip along the coast of Fife. When we got home Dougie (one of the boyfriends) had made us a lovely Scottish/Italian dinner: ginger beer & drambuie cocktail, Italian inspired starter with mozzarella, salad and nice foccacia, fresh pasta bolognese, and cranachan for dessert (whipped cream, oats, raspberries and whiskey – yummie!).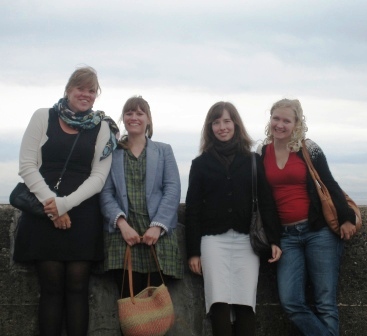 Day 8
Our last day. We had to shop for some of the last things we thought we needed, had a last lunch with the girls and drove to the airport, dropped off the car, used our last £ (why is it always so hard to decide what you want to spend those last moneys on, and why do you always have more than you think?) and flew in a mini plane directly from Edinburgh to Copenhagen.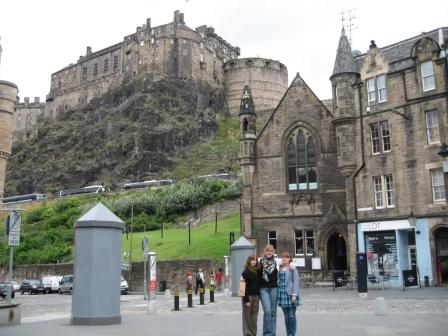 Busy week, but nice. Everything is wonderful with my girls!