Sock blanks and Kool Aid
I had never heard of Kool Aid – but apparently it's something you can drink!
Well, after I have played a bit with it, I'm not sure I would want to drink it.. Look at the colors!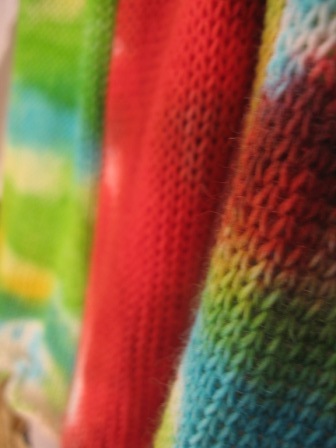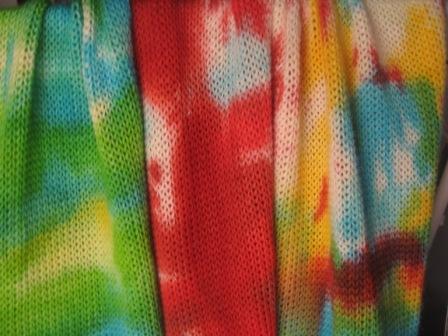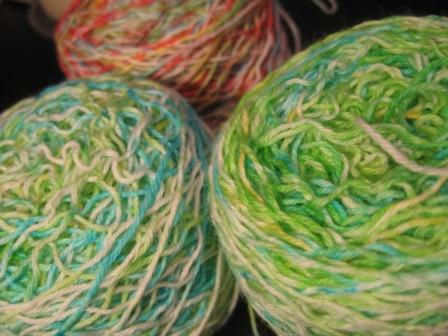 It was really fun to dye yarn myself – and to begin with I loved the smell. But now I'm not so sure, it's awfully sweet.. I'm looking forward to sweet scenting socks (or something else)!