Squish!
A long while ago I had bought some Superwash Merino fiber from Northbound Knitting in the colorway Pablo Honey – and as there in the NBK group on Ravelry was talk about fauxlags at that time, I found it the perfect opportunity to try that method out.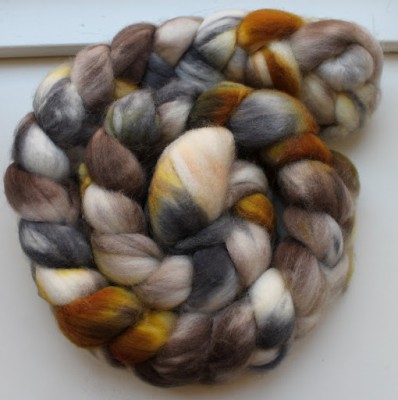 So, I started by dividing the braid up in smaller portions, and rolling them into fauxlags.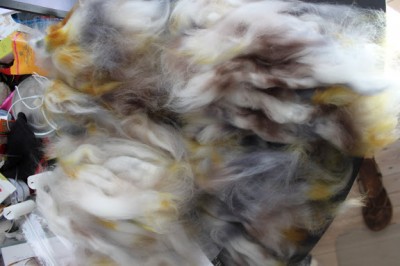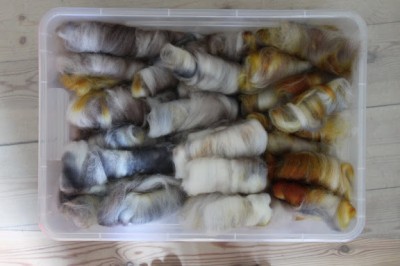 Then – spinning them!
It turned out to be kind of hell for me. The superwash merino was way way way too slippery for trying this out the very first time, so I had a hard time making it cooperate. After a lot of swearing and other horrible words, I actually got out a very nice singles yarn – even though it broke a million times while winding it onto my niddy noddy!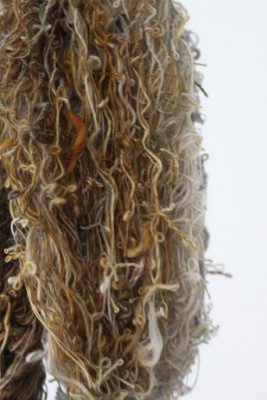 Non-thinking me thought that "hey, I could full it a bit while washing!" – but as most people know, superwash yarn doesn't felt that well ;) And thus, no fulled singles.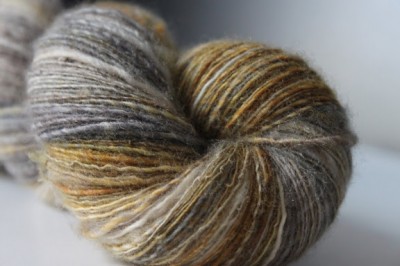 When I decided it had to become something, I couldn't find a pattern – so I started out blindly. When winding the yarn into a ball, it broke again many a time, so I did some pretty crude knots here and there. Knitting in garter stitch could however hide this very well!
The result?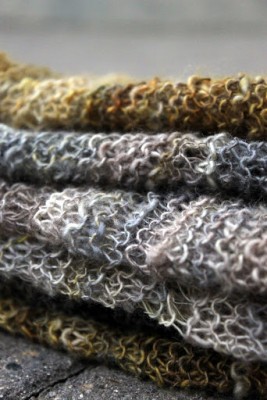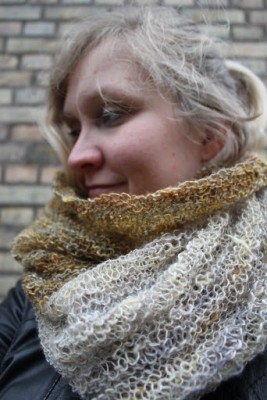 A very squishy and yummie cowl, where I played with short rows to make it a tad more interesting! The pattern is now in process of being test knit, so it will be released within the next month or so I expect :)