Striped socks
Remember that self-striping sock yarn I dyed a while ago?
It was crazy, it took me ages (especially the untangling part), and I was kind of angry at it. Those socks just had to be PERFECT.
So when I cast on for them, and my cast on seemed a bit loose, I was even more frustrated. I started over again, again not being satisfied, and they got thrown in a corner to shame themselves.
Now the wish for stripey socks was bigger than the frustration brought by the knitting. So I picked it up once more, starting over – and third time's a charm! Finally, I was happy with the cast on, and I'm moving along pretty nicely.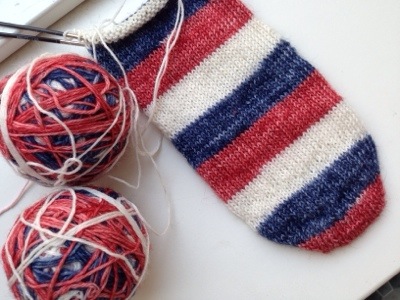 The socks are my go-to travel project, so they aren't going super quick. However, it is a constant joy to work on them, seeing one stripe after the other pass by. I kind of can't wait to wear these!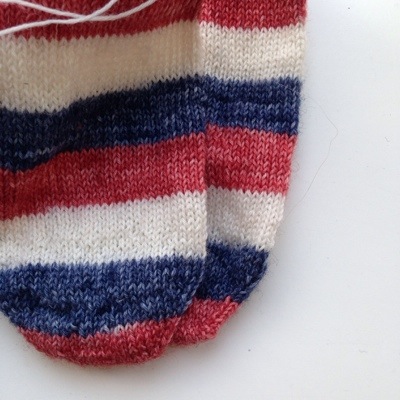 See how those stripes align perfectly? I LOVE it.