Test knitting is more fun!
As always, I have various (knitting) projects on the needles. And this time, also a couple of projects with more or less fixed deadlines!
On friday I need to be done with my Selbu Modern for our KAL in the UAE knitters group – it's a June KAL, so it has to be done before Friday! And I am test knitting a sock pattern for Caroline, also from that group – and of course I want that done asap for her sake, but also for my own – I love her pattern and I'm very curious to see the result I make of it!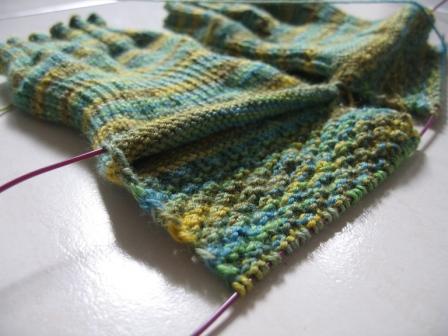 So far I find them very beautiful, and I have a hard time putting them away! So even if I actually have a more defined deadline on the Selbu, I am not sure that is the project going to be finished first.. Naughty me!