Very well on the way to A Thousand Splendid Suns
I got a finished cowl!
The pattern is a thousand splendid suns by Cecilia Flori. She has only done a couple of designs, but they are either geniusly constructed or have some very cool names/themes – like the scarf called la solitudine dei numeri primi (The Solitude of Prime Numbers), and the one I'm posting about here. Both are named after a book, and I discovered the latter one just after I actually read (and loved) the book in question.
So even though I haven't read A Thousand Splendid Suns (yet), I was itching to knit this cowl. The "excuse" for casting on came when a Ravellenics (= Olympics on Ravelry) KAL was announced in the Northbound Knitting group, using either NBK yarn/yarn spun from NBK fiber, or an NBK pattern (or both, of course!). I had this skein of handspun NBK Shetland in the Colonel Mustard colorway, a 2-ply to which I had added a single thread of gold glitter, just because.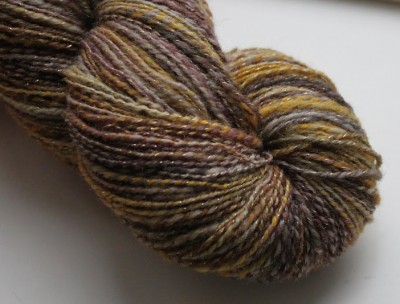 Even though the yarn is probably more a heavy fingering/fingering weight rather than the sport/DK weight  called for in the pattern, I decided to use this one on its own.
And so pretty it is!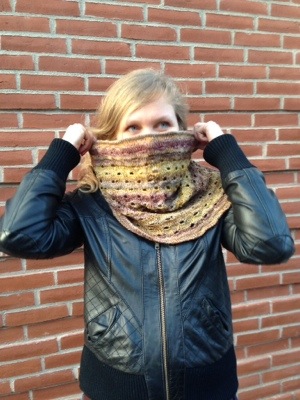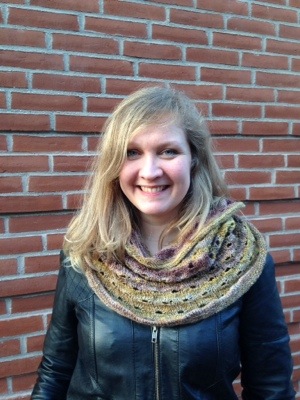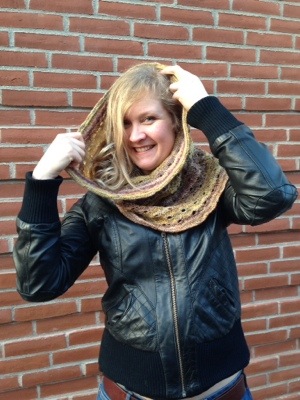 The details: there are 437 suns. Not quite a thousand, but I think we're on our way there…
If you want to see more details (and photos) of the cowl, you can click through to my My Sun and Stars project page on Ravelry.
(Yes, I named it for a phrase from GoT. The cowl got glitter, suns, and kind of the raw, earthy colors from the Dothraki lands.)