Wrapping my Mini
A little inbetween knit – between other projects that take a while to finish.
A sleeve for my iPad Mini, to wrap it for travelling and the option to add a little tool or two!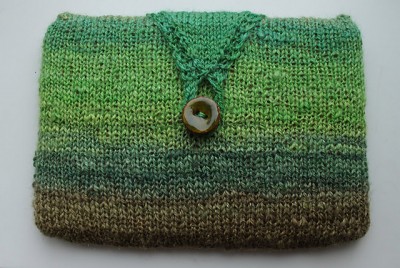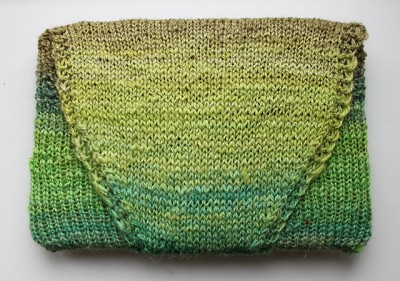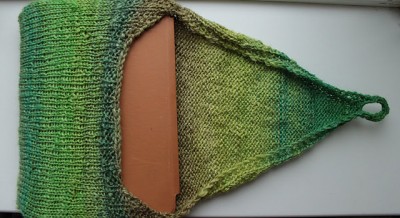 Yeah, I might still need to wash and block it, so the edges even out a bit…
Made in handspun yarn – FeltStudioUK BFL wool & sparkle, chain plied (n-ply), approximately DK weight.
More details on the Ravelry project page.